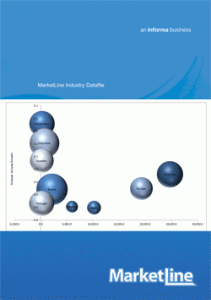 Our industry data workbooks are interactive excel workbooks contain data across industry sectors in major markets - developed and emerging. We cover in their raw tabular format along with graphs and bubble charts,
making it very easy for you to conduct your own comparative analysis for the entire industry or selected geographies.
Each Datafile provides a market summary section, country comparison section, and options for accessing the underlying raw data.
Key features:
- Access all market data for a particular industry in a single file
- Interactive charts and tables that allow easy comparison of Market Volume, Market Value, and growth across all the countries and regions covered.
- Bubble Analysis allows users to quickly compare three distinct market features (such as size or growth forecasts) across any published country
**For a limited time only (ends December 1st, 2014), we are please to offer you a chance to purchase one or multiple industry datafiles at an introductory price to suit your budgets. Contact us now for more information. Call us on +44 (0) 20 7551 9265 (EMEA), +1 212 652 2668 (US) or +61 (3) 8842 2478 (APAC)
Titles available are:
Food & Drinks
- Alcoholic Drinks
- Soft Drinks
- Confectionery
- Dairy
- Hot Drinks
- Savory Snacks
Automotive
- Automotive Manufacturing
- New Cars

Utilities
- Metals & Mining
- Oil & Gas
- Power Generation

Personal Care
- Personal Hygiene
- Skincare
- Fragrances
- Make-up
- Skincare

Retail
- Apparel Retail
- Food Retail
- Household Products
- Tobacco
- Haircare
Finance
- Insurance
Telecoms
-Telecommunication Services